Wetake our clients on a ride in a boat in one of the most beautiful place in theWorld and that places is none than THE OKAVANGO DELTA. Boat cruising is mostlyused as a mode of transport to and from the Delta, and also during the trip.You will be able to take beautiful pictures and have a great experience in thewater. 
Boat Cuise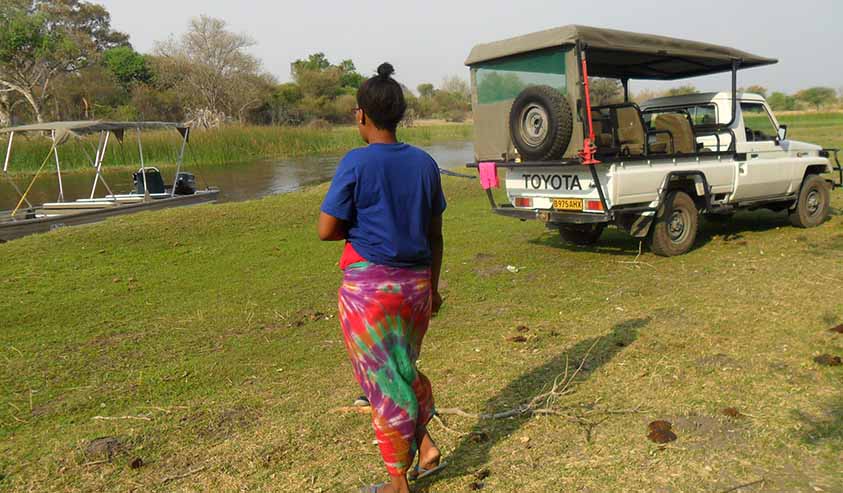 Weoffer our clients a tour by foot (walks) to explore the tracks of animals andalso getting closer to nature and you are able to see and feel the beauty andbreeze of Botswana Tourism. 
Walks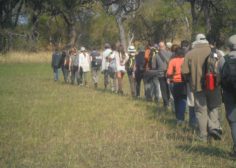 Mokororide is a common activity in the Delta not only for our clients but also forthe residents. Most of the canoes are made of wood and only be able to carrytwo people per mokoro with their pooler. The pooler will be polling the canoeusing a wood big stick as a paddle, so in this way you also experience atraditional part of Botswana when it comes to mode of transport in water.
Withour Safari equipped 4x4 land cruisers we offer you a most memorable drive ofyour life time with an amazing view.  Inthis drive you will be able to see different species of animals and birds inthe wilderness; you get to learn more about them (habits, tracks and sounds)from the professional guide who will accompany you in the trip.
Wewelcome you to our tented safaris in the middle of the wilderness, as oursafari is a mobile one we move from one campsite to another and that means wepitch our tent every time we camp and of course that will be our staff's job toset the tents (camp hand) . Our tents consist of the housing structure, stretcher,bedroll and bedding. Also provided for each tent is an inbuilt toilet andshower.
Game Drives